Read Exciting Novel About First American Navy Days
The first American Navy days were a collection of ships and navies that included the Continental Navy, various colonial navies, and hundreds of privateers. Colonies, and later states, like Massachusetts, Pennsylvania, and South Carolina had their own navies. The Continental Congress also established a Colonial Navy. By far the most lucrative pursuit for the individual mariner was to sign on a privateer. Privates were sometimes called Letter-of-Marque.
Not Self but Country is a story of the men who sailed into battle against the mighty British Navy in their smaller, often obsolete vessels converted from merchant ships of the day—men with names such as John Barry, Richard Dale, and John Paul Jones.
Now you can experience the exploits of these men. Go to sea aboard a fragile wooden sailing ship. Find yourself fighting desperate battles against the world's largest and most powerful Navy, Great Britain.
Cover your ears! Cannons are firing everywhere—you cough on the pungent smoke, dodging and ducking as jagged oak splinters cartwheel past your eyes.
There is nonstop action in this exciting new book.
Critical Review
"Transported back several centuries to the days of our embryonic Navy, we are swept up in the conflict, intrigue and social drama of those early Naval heroes who "greased the skids" for America's future maritime influence. I was captivated by the tales of indomitable gallantry of those who answered the call and by the resolute sacrifice of those who stood by them. Truly an enthralling volume from a talented writer!"
—Rear Admiral Steve Eastburg, US Navy, Retired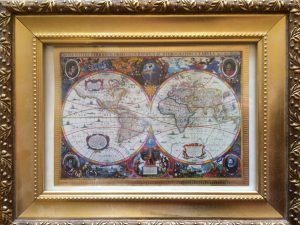 Another Critic
"Spellbinding! A nautical page-turner you won't be able to put down. As a life-long mariner, I found David Perry's mastery of the sailing culture captivating; his exciting prose will transport you to the era of our earliest naval heroes. A must-read for any fan of nautical and navy lore."
—Rear Admiral Tony Kurta, US Navy, Retired
---